BALI BLUE MOON
Organic Bali Blue Moon
MEDIUM ROAST
Notes of vanilla, dark chocolate, and raisin create a well-balanced cup with a smooth finish. This medium roast is named after the blue color of the raw coffee beans caused by its unique processing method. 
Learn more
ORGANIC FAIR TRADE FRENCH VANILLA
Sip your organic and fair trade french vanilla coffee knowing you're making a difference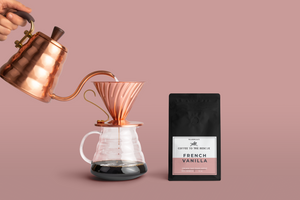 ORGANIC FAIR TRADE CARAMEL
Our caramel coffee is made with Peruvian sourced beans that are certified organic and fair trade. Indulge in your daily cup of java knowing it is ethically sourced and supporting animal rescue efforts.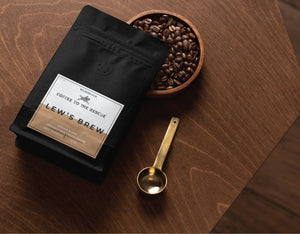 LEW'S BREW MEDIUM ROAST
Lew's Brew is an organic & fair trade full medium roast with a dark, raw sugar like sweetness. The beans, sourced from Peru, have a natural fruit juice like quality that is tamed
by the medium roast color.